​ Alaska Arctic Adventures Guided Caribou,Brown Grizzly Bear Hunts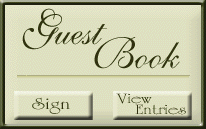 Bow Hunting For Caribou & Grizz

Alaska Caribou Hunting  & fishing

Choosing a Caribou Hunting Outfitter can be difficult. If you're looking for high quality and personal service, you've come to the right place. Caribou Hunting Alaska can be tricky. At Alaska Arctic Adventures we'll give you the attention and personal service you'll come to expect and enjoy. We offer the best  that  Alaska has to offer in Barren Ground Caribou Hunts. Striker Overly is a 3rd generation bush pilot, guide and outfitter in Alaska. His experience in hunting Alaska is second to none. Hunter Overly is the fourth Generation of Alaska Big game guides in our family,We at Alaska Arctic Adventures have four generations of combined knowledge in hunting all species of big game in Alaska. Let us put our experience to work for you.

Rugged Alaskan Bush Planes

Fly in Drop Camps For Caribou

​One on one Grizzly Raft Hunts

Customer satisfaction is our top priority

World Class Trophy Caribou Hunts

Three On One Caribou Hunts

​We offer the best quality and service for Arctic  Grizzly hunts. We are seasoned guides and outfitters who care about your personal experience while hunting  with us. Alaska is still the last great frontier. We at Alaska Arctic Adventures strive to show you one of the truly last pristine untouched wilderness areas left on the planet. You will likely see Grizzlies, Wolves, Caribou, Moose, Muskox, Wolverines, Arctic Fox not mention the endless varieties of waterfowl while hunting with us.

When you throw a line in the water to try to catch a fish, you never know what you are going to catch, could be a 30lb lake trout or perhaps, a 19 inch arctic grayling or a monster arctic char. 

​You will have an amazing camp considering the remoteness of your location. The Arctic is harsh but truly a magical wilderness experience you will not soon forget. It really is a trip of a life time. We are more than just a Caribou Outfitting business, we are a family of people relying on one another to accomplish the goals set out by our promises to you our clients. You will walk away from the Arctic with friendships that will last a life time as well as a feeling of camaraderie.

We encourage bringing your family to the arctic. We take many fathers & sons and or daughters on hunts as well as husbands and wives. Caribou hunts are a great way to introduce your family to a real fair chase remote wilderness adventure that may leave them thirsty for more.The arctic is a once in a life time experience that you and your family will not soon forget. These hunts are available as a two hunters to one guide ratio as well as a three to one.

The success of your hunt is dependent on many things, weather is a major factor, time spent reading in camp wondering when the weather will improve will not put meat on the table. Persistence and patience are your best attributes while hunting Caribou and Grizzlies. Never second guess your guide, he knows the patterns country and how to get you back to camp safely each night.

Trust Your Professional Guide 

If its Grizzly that interests you most. We offer a one hunter to one guide ratio exclusive Grizzly Raft Hunt. This Hunt includes Grizzly, Caribou and Fishing. Wolf is also available if your hunt date is during or after Aug 10th. 

  This hunt is available for either 7 days or 14 depending upon you budget and or time frame. Click on the 

prices/hunt dates page to view available dates and current prices.



If your looking for a larger party, we offer a three hunters to one guide ratio  Caribou hunt. This hunt saves you roughly $500 per hunter and still offers a high success rate. This a great option if you are primarily interested in Caribou, However you will still have the option to take a Grizzly Bear on a trophy fee if the opportunity presents. All of our hunts are available with a Raft or no raft option. Feel free to call Striker Overly and decide which option is right for you and your party.   907 505 0390  


If its Caribou and Grizzly that you seek, but don't want to spring for the cost of a grizzly without harvesting one, Then our two Hunters to one Guide ratio raft hunts are a perfect fit. for those who would like a high success on Caribou as well as a Great Grizzly opportunity, This is the hunt for you.


Our rugged Alaska bush planes will Take you to remote wild pristine hunting areas teeming with wildlife. These small planes make your hunting Alaska  dream a reality. within one hour of flight in a small plane you will feel as if you were on a Lewis and Clark Expedition, as though you were the first to set foot  on the soil you are hunting.

Watch the trailer for Tom Miranda's Bow hunt with us. Bow hunters are a special breed of hunters who want a little more of a challenge. We take a high volume of bow hunters and understand the special needs of a bow hunter over a rifle. we recommend a 14 day one on one hunt for Grizzly with a bow. however in the past we have taken two bears and two Caribou in a one week two hunters on one Guide Bow hunt. call Striker for more info 

907 505 0290.